Whimsical Dunes
Whimsical Dunes
2502 NW Oceania Drive
Waldport
2 bedrooms
1.5 baths
Sleeps up to 6
Dog Friendly
$137 - $637/Night
Walk through the front door in to this quaint and quirky beach front home in Waldport. Enjoy every aspect of the coast, from the sand dunes to the rolling waves of the Pacific Ocean, while relaxing in this two bedroom, one and a half bath whimsical retreat. This Sweet Home boasts colorful accents and promises of finding fun touches throughout.

Whimsical Dunes is a colorful and sunny single level with loft home in the Bayshore Community of Waldport. There are two comfortable bedrooms that offer king size beds that can be turned in to two twins with advance notice. Between the two bedrooms is a newly remodeled bathroom with a walk in shower that was built with no lip allowing easy access for those that need it. The loft is a perfect space to escape to enjoy a good book, look out the windows and watch for whales or tuck away the kids in their own little hideaway. In addition, there is a half bath off of the laundry room. Watch the waves or one of our spectacular sunsets from the ocean front deck, enjoy the hot tub after a day of beachcombing, or grill up some fresh fish caught from one of the fishing vessels in Newport!

The small town of Waldport is an excellent location to base all of your central coast explorations from. Guests of this home also have access to the Bayshore swimming pool on a daily fee basis. The swimming pool (open seasonally in the summer) schedule of swim times will be posted at pool entrance. Renters must provide their rental agreement and photo identification to gain access. Access may be restricted during busy times.

Sleeps up to 6 - 2 Bedrooms + Loft, 2 Kings (that can be separated into two extra long Twin beds -- with prior notice), and 2 twin chaise lounge, 1.5 baths.
Vehicles: Licensed for 3 (strictly enforced) No boats, trailers or RV's per HOA Rules.
Standard: 2 night minimum; Summer & Holidays: 3-4 night minimum.
*Each home is individually owned. Amenities and furnishings are subject to change at any time. Please contact our office with any questions.
Whimsical Dunes
Questions?
Rates
| Season | Period | Min. Stay | Nightly Rate |
| --- | --- | --- | --- |
| September 2022 | 09/01/2022 to 09/30/2022 | 3 | $250.00 to $325.00 |
| Labor Day Weekend 2022 | 09/02/2022 to 09/05/2022 | 2 | $250.00 to $475.00 |
| October 2022 | 10/01/2022 to 10/31/2022 | 2 | $175.00 to $225.00 |
| Columbus Day Weekend 2022 | 10/07/2022 to 10/09/2022 | 3 | $272.00 |
| Yachats Mushroom Festival 2022 | 10/13/2022 to 10/16/2022 | 2 | $225.00 |
| November 2022 | 11/01/2022 to 11/30/2022 | 2 | $175.00 to $225.00 |
| Thanksgiving Weekend 2022 | 11/23/2022 to 11/27/2022 | 4 | $425.00 |
| December 2022 | 12/01/2022 to 12/15/2022 | 2 | $156.00 to $218.00 |
| Holiday I 2022 | 12/16/2022 to 12/26/2022 | 4 | $500.00 |
| Holiday II 2022 | 12/27/2022 to 01/02/2023 | 4 | $406.00 |
| January 2023 | 01/03/2023 to 01/31/2023 | 2 | $150.00 to $175.00 |
| MLK Holiday 2023 | 01/13/2023 to 01/15/2023 | 3 | $225.00 |
| February 2023 | 02/01/2023 to 02/28/2023 | 2 | $150.00 to $225.00 |
| Presidents Day 2023 | 02/17/2023 to 02/19/2023 | 3 | $225.00 |
| Seafood & Wine Festival 2023 | 02/22/2023 to 02/26/2023 | 3 | $275.00 |
| March 2023 | 03/01/2023 to 03/16/2023 | 3 | $137.00 to $192.00 |
| Spring Break 2023 | 03/17/2023 to 04/10/2023 | 4 | $230.00 to $281.00 |
| April 2023 | 04/11/2023 to 04/30/2023 | 3 | $210.00 to $270.00 |
| May 2023 | 05/01/2023 to 05/31/2023 | 3 | $180.00 to $270.00 |
| Memorial Day Weekend 2023 | 05/25/2023 to 05/28/2023 | 3 | $300.00 |
| June 2023 | 06/01/2023 to 06/29/2023 | 3 | $281.00 to $343.00 |
| 4th July Weekend | 06/30/2023 to 07/05/2023 | 4 | $533.00 |
| July 2023 | 07/06/2023 to 07/31/2023 | 3 | $391.00 to $425.00 |
| August 2023 | 08/01/2023 to 08/31/2023 | 3 | $438.00 to $472.00 |
| Labor Day Weekend 2023 | 09/01/2023 to 09/04/2023 | 3 | $438.00 |
| September 2023 | 09/05/2023 to 09/30/2023 | 3 | $283.00 to $330.00 |
| October 2023 | 10/01/2023 to 10/31/2023 | 3 | $263.00 to $303.00 |
| Columbus Day Weekend 2023 | 10/06/2023 to 10/09/2023 | 3 | $337.00 |
| Yachats Mushroom Festival/Annular Eclipse 2023 | 10/12/2023 to 10/16/2023 | 3 | $350.00 |
| November 2023 | 11/01/2023 to 11/21/2023 | 2 | $262.00 to $337.00 |
| Thanksgiving Weekend 2023 | 11/22/2023 to 11/26/2023 | 4 | $637.00 |
Reviews
Guest Reviews
---
We had a lovely stay at the Whimsical Dunes property with our adult children.
Jody , August 2022
---
What a cute & quirky home! We found ourselves noticing something new/different each day. Sweet Homes was great when we realized the hot tub wasn't working—they came out promptly and we enjoyed several AMAZING nights staring up at billions of stars in the darkest sky—seeing the Milky Way. The proximity to whale watching/fishing/crabbing in Depoe Bay/Newport was great. Easy beach access and it was fun going through the dunes to get there.
Kelly , August 2022
---
Amazing location, the home was amazing had everything we needed, wish I didn't have to leave!
Corey , August 2022
---
A great ocean front home. Perfect for a couple and their dog. Very dog-friendly area. The house has a lot of entertainment options with movies, board games, hot tub, beach access, and gorgeous ocean views.
Jayme , June 2022
---
We so enjoyed our stay. The house was clean and well equipped. The gated deck area was a favorite feature, and the outdoor shower with hot water for washing off the pups was great! Loved the hot tub and the quiet location.
Jennifer , June 2022
---
Super cute place.
Tyson , June 2022
---
We enjoyed our short stay. The place is immaculate and well-appointed. The sand dunes and beach access right out the back door was so convenient
Richard , May 2022
---
This place was nice, beach access was good, but is a short walk. overall it was clean and had everything you need.
Andrew , May 2022
---
This home was exactly as listed. Plenty of room for a family of 4. Steps away from the sand was great. A bonus was this area of the beach was extremely quiet unlike other areas of the Oregon coast. I would definitely recommend it.
James , May 2022
Wow this property is absolutely incredible! We had such an incredible time reconnecting as a family and just slowing down. It was so peaceful and the house was incredible! Definitely recommend!
Thomas, July 2021
The house was clean, bright and very comfortable for our stay. The only thing that we long for was some sort of small kitchen pantry for items that people may forget often when they travel. Luckily the store up on the highway is well-stocked and they had baking to save the day.
Eric, April 2021
No surprises. Clean, well equipped, quiet retreat. It checked all the boxes, deck, ocean access and view, hot tub, soaking tub, big screen TV, spacious & airy open floor plan. Funky chic in a good way. If you are looking for expensive elegance, maybe look elsewhere. But it you are happy with a comfortable and congenial place to chill, this fits the bill quite well.
Neal, May 2021
The house is perfectly located on a beautiful stretch of beach. Loved the interior. Kitchen cookware/utensils could be cleaner, but I find that to be the case at many rentals. The home was just the right size for our family of 5. We spent the day in Newport and a day in Florence renting ATVs near the Oregon Dunes National Park. We loved our vacation and would stay again.
Stefanie, April 2021
nice beach access
Sarah, March 2021
We had a wonderful stay at Whimsical Dunes! It was very clean, comfortable and fit our family of 5 perfectly. It was decorated nicely, we loved the fun decor! There are nice views of the ocean from the house and the beach access is easy. We enjoyed the huge beach which was not very crowded at all, even during a sunny day during spring break. There is a great selection of movies and a big TV for watching movies or a sports game in the evening. The Sweet Homes team was wonderful and made everything easy. I would highly recommend this home. We home to be back soon!
Elizabeth, March 2021
We loved our stay at Whimsical Dunes. The location is quiet and perfect for a relaxing vacation.
Jay December 2020
Whimsical Dunes was perfect for our family of four. The beach access is easy to access, we loved the enclosed deck with the great hot tub, and the kitchen was well supplied with everything we needed to cook. We also enjoyed all the fun board games and appreciated the washer and dryer. It is a great beach house!
Jennifer December 2020
The property was great, clean, and so dog friendly. We didn't realize it until we arrived, but the porch with the hot tub is fully enclosed, making it easy to enjoy the hot tub knowing our pup wouldn't try to run off to the beach without us. The beach access is so easy and short, and the beach itself beautiful. We will be back!
Devin November 2020
The family just spent 4 wonderful day at whimsical Dunes!!! Beautiful house lovely beds and the deck and hot tub were setup for sand removal with a hose , very well thought out.We really enjoyed the beach as well..another sweet home.. 5 stars

Margarite S. January 2019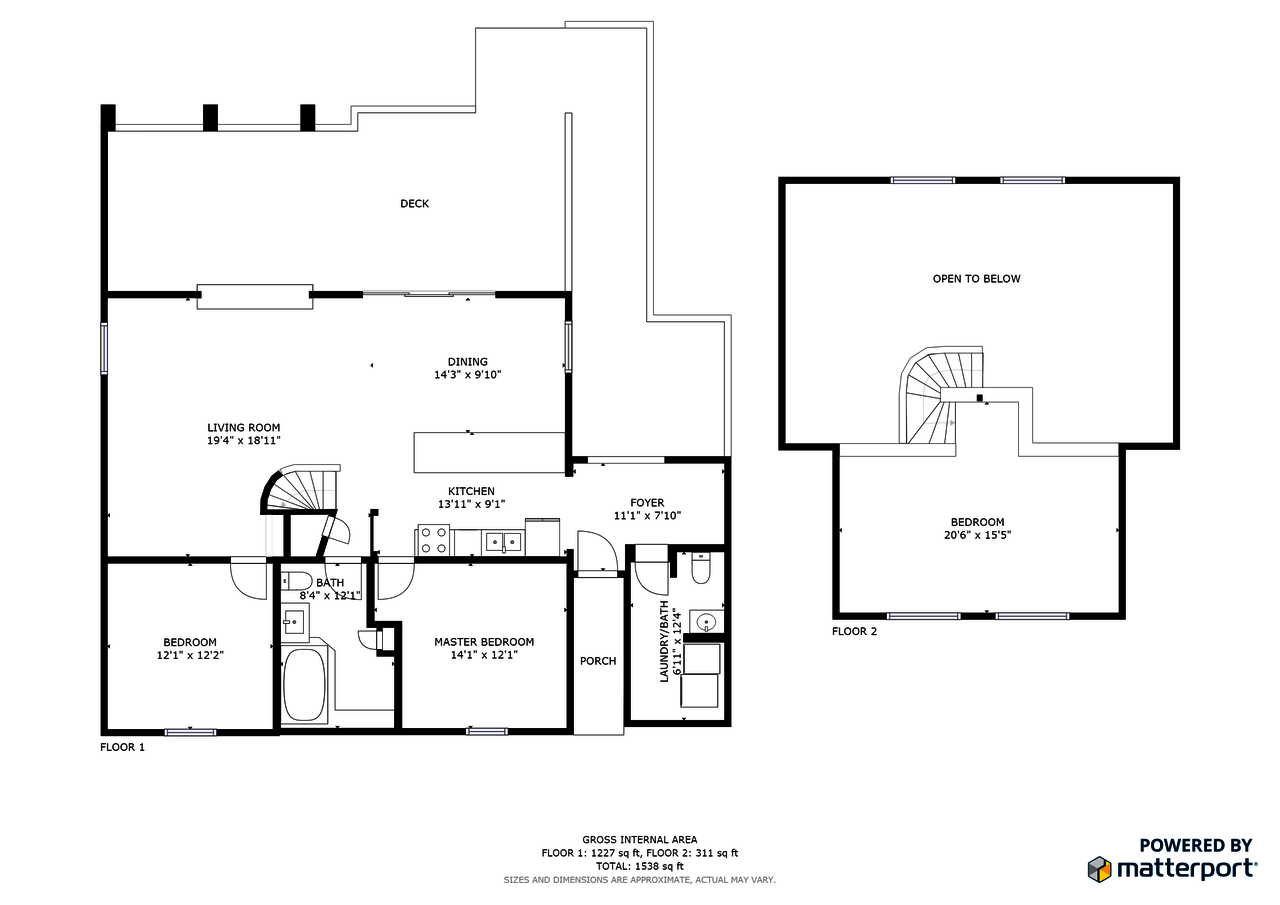 Amenities
Dog Friendly
Gas BBQ Grill
Ocean View Deck
Free WiFi
Oceanfront Hot Tub
Ocean Front - Sandy Beach
HD Flatscreen TV's
Washer & Dryer
(Community Swimming Pool|Free Cable or Satellite Television|Oceanfront Deck|Sunny & Bright)

Bright, light living area is super comfy!
The hot tub is ocean front with a wind block for extra comfort!
View from the loft.
Bar top counter provides a lot of prep area and extra seating for meals.
Galley kitchen with new appliances great for preparing family meals.
Sunny dining area great for meals or games!
A lot of windows let the light in to the open concept living area.
Dining/kitchen is open to the rest of the home - great for conversation while the cook is in the kitchen.
Watch the ocean or television in this comfortable living space.
Comfort and whimsey abounds in this home!
Large windows and high ceilings make this home feel spacious and bright.
This portal window to the outside has a quiet seating area.
Cozy up in the red bedroom with a king bed that can be split in to two twins with prior notice.
King size bed offers a good nights sleep in the red room.
Enjoy a late night movie with the flat screen blue ray tv.
Cozy up in the blue bedroom with a king bed that can be split in to two twins with prior notice.
Enjoy a late night movie with the flat screen blue ray tv.
The loft provides extra sleeping on two twin daybeds.
Enjoy the bath with a large soaking tub and walk in shower that has no lip or step up!
Large movie collection provided for hours of entertainment!
Sit on the deck and enjoy the dunes and ocean views.
Sliding glass doors open on to this ocean view deck.
Wander over the dunes to miles of sandy beach.
Explore the waves and the sandy beaches.
Explore the waves and the sandy beaches.
Bayshore Club pool is available in the summer for a daily fee.
Floor plan